Roots & Relatives
(Click to enlarge)
<![if !vml]>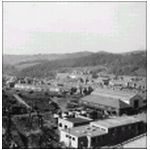 <![endif]>
The village of Ynysybwl from the top of the headgear
<![if !vml]>

<![endif]>
 Mum with baby Greg outside 12 Penycraig Terrace
<![if !vml]>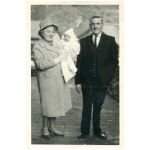 <![endif]>
Grandparents Bet & Tom
<![if !vml]>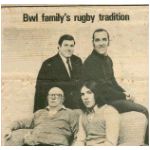 <![endif]>
Great Grandfather Bob and Uncles Clive, Ian & John
<![if !vml]>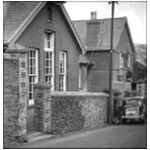 <![endif]>
Greg,s school  in Ynysybwl which he attended between Ghana and the BVI
<![if !vml]>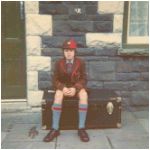 <![endif]>
Greg all ready to leave for Boarding School from his grandparents house at 16 Other Street  in Ynysybwl

Greg Vincent >Childhood
Gregory Charles Vincent born at seven o'clock in the morning on 13th of August 1964 in Ynysybwl in South Wales. In the latter twenty years of his life he was fortunate enough to travel the world doing what he loved most – fishing.
Born in the family home at 12 Pen-y-Craig Terrace, a house owned  by parents. Gregory Charles was the first son of John and Mair Vincent's three children; he had sister Claire and a brother Gareth. He was named after his paternal grandfather Charles Henry Vincent.
Ynysybwl  was one of the many mining villages in the South Wales Coalfield and the steam coal from the Lady Windsor Colliery was in great demand by the coal powered electricity generating stations.
Due to the fact that his father was a Mining Surveyor and that the early sixties saw a rapid decline in the British mining industry, he was to make his first travel abroad at the ripe old age of 18months. The itinerary commenced at Southampton on board the cruise liner Windsor Castle. Eleven days later on disembarking at Cape Town the Vincents were transferred to a train and commenced a five day journey via Kimberley in South Africa, Francistown in Bechuanaland(now Botswana), Bulawayo in Southern Rhodesia (now Zimbabwe) and ending at Chingola in Northern Rhodesia ( now Zambia ). 4 months later his sister Claire was born.
The next 2 years was spent under a glorious African sun where he spent the days playing outside from sun up to sun down. When he left Zambia he left with Africa in his blood. His next port of call with his parents was Dubai, where there were miles upon miles of empty beaches. Danger however lurked in the form of sea snakes which limited swimming in the warm waters but it was here on the shores of this dry Arabic landscape that Greg's fishing odessy began. His parents John and Mair bought his very first fishing rod for Christmas. A plastic pole. It was gray in color with matching reel and a thing of beauty !! A year in Ghana followed Dubai but the White Man's Grave of West Africa did not offer the same enjoyment as the high plains of Central Africa.
In 1971, at the age of seven, his parents were contracted to work in the British Virgin Islands and from virtually the first day on the island of Tortola his love of fishing began to blossom when he won first prize in the junior division of a local fishing tournament. This to be followed a year later with a second place in a senior mens offshore tournament when he caught one of the largest mahi mahi. This time a gold watch was his prize. He was soon to be invited by the big boys in their big sportfishing boats who seem to catch more and bigger fish when he was on board!
Greg went to primary school in Dubai, Ghana, UK and Tortola. By the time of  his parents move do Anguilla and Antigua he was destined for secondary education back in the UK and in 1973, at the age of 9 years, he commenced his secondary education as a boarder at St John's Preparatory School in Porthcawl, South Wales.
However for the next 3 years he spent his end of term exeats back in Caribbean on the islands of Anguilla and Antigua where his love of fishing was allowed to develop alongside the more traditional extra curricula activities of UK education.
At boarding school he  excelled on the sports field. His uncles back in Ynysybwl were all skillfull rugby players and he inherited these skills along with a fearless approach to the game. Cricket was another of his sporting skills. He became captain of his school team in both sports and he was made Victor Ludorum ( top athlete ) on his three successive final years. He graduated his common entrance exams ( including the highest mark ever recorded in the schools history exams ) to Christ College Brecon, a top Welsh school. Greg finally graduating on to college in the Welsh capital of Cardiff.
After graduation Greg followed in his fathers footsteps and began work as a junior surveyor for a firm of consulting engineers on a large road contract in Aberfan in South Wales. His yearning for the ocean and his childhood memories were just too strong however and after a short one year contract, Greg found himself on a plane and once again crossing the Atlantic to the fish rich waters of The Cayman Islands. He worked with his father as a land surveyor but with encouragement from his Mother, Greg answered a local advertisement for a position as a fishing guide on the tiny Island of Little Cayman. He flew for an interview, his passion for fishing so evident that he was given the job.
Greg was now a professional fisherman at the age of 22.
<![if !vml]>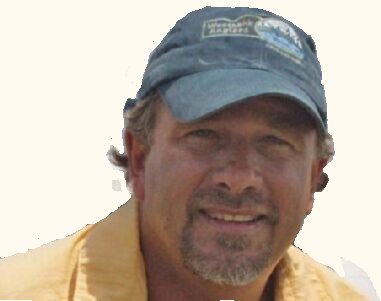 <![endif]>
                        (Greg 2006)
The journey begins
(Click to enlarge)
<![if !vml]>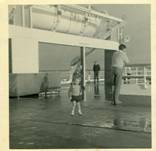 <![endif]>
On board the Windsor Castle bound for Cape Town   
 <![if !vml]>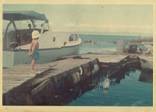 <![endif]>  
"It wasn't me – how much do you want for your boat?"
Lake Kariba
<![if !vml]>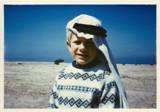 <![endif]>
Dubai
<![if !vml]>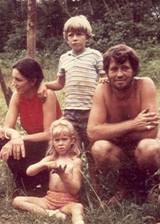 <![endif]>
Ghana
Greg, Mum, Dad & Claire
British Virgin Islands
(Tortola)
NB: "I bought that boat at Kariba!"
<![if !vml]>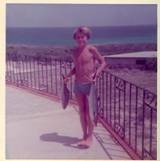 <![endif]>
Anguilla
<![if !vml]>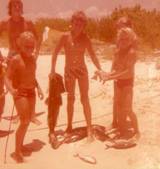 <![endif]>
Antigua
(25lb Grouper caught in Barbuda)